Deck Washing in Maryland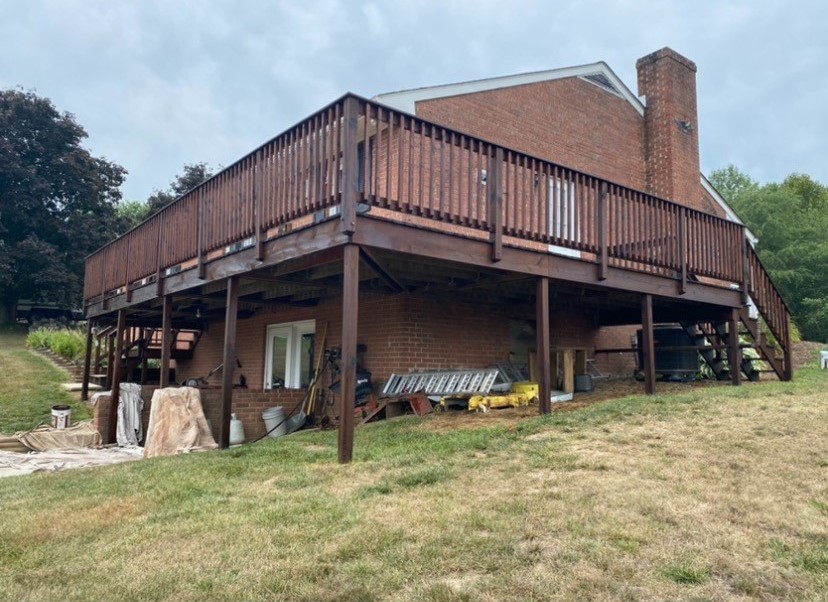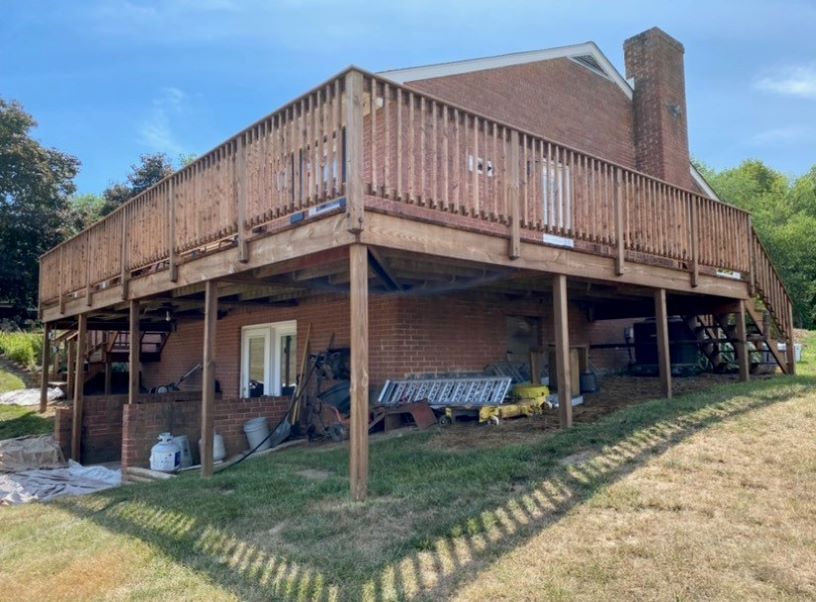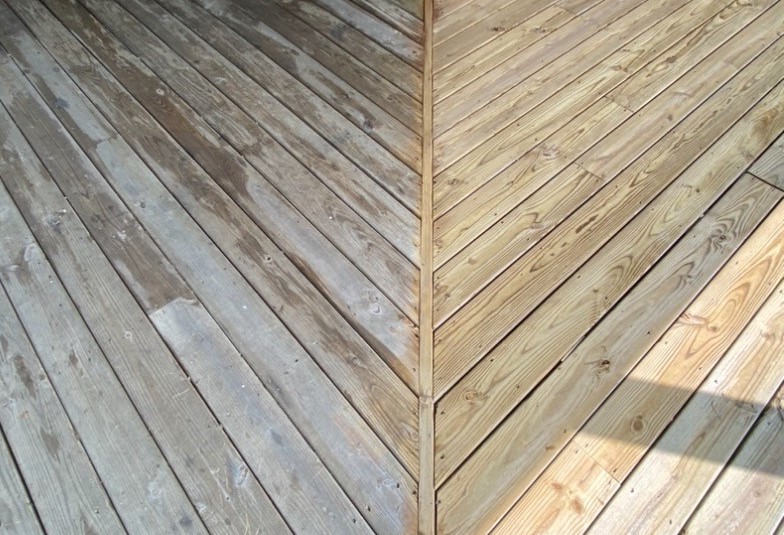 Wood Deck Cleaning
To bring out the natural beauty of the wood we remove the dirt, mildew, old stains, and sealers. Then we apply a high quality penetrating oil sealer.
We start the cleaning process by applying a non-toxic cleaner to loosen up the dirt, mildew, and grey wood fibers. These contaminants can then be easily washed away. If old sealer or stain is present, it is removed with specially designed strippers.
The deck is then power washed under moderate pressure. By using these cleaners and strippers less pressure is required, therefore doing less damage to the surface of the wood.
After the cleaning or stripping is complete, a wood brightener is applied. This brings the wood back to its natural color and it neutralizes the stripper.
The deck is then allowed to dry thoroughly before sealing. (Approximately 1-2 days)
Our sealer of choice is Ready Seal. It is a high quality penetrating oil sealer that offers optimal protection from sun and weather while providing a natural looking transparent finish in several different wood tones. For additional information visit their web site at www.readyseal.com.
Two coats of sealer are applied to the floor and the tops of the railings. Providing maximum protection to the areas that receive the most weather.
We use a brush, sprayer or roller to apply the sealer, using the method best suited to the conditions and circumstances at the time.
Neatness is always one of our main concerns. We do not want to leave more of a mess than when we started.
The same products and basic process can also be used in the restoration of fences, cedar siding and cedar shingled roofs, though the application methods may be different.
This treatment should be repeated about every two years depending on exposure and traffic.