Testimonials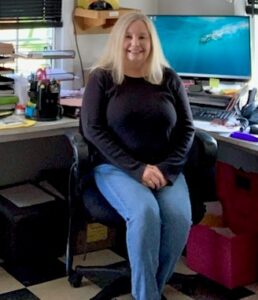 Customer Service is Our Top Priority!
House, Deck, Roof Power Washing and More!
Your company performed a deck wash and seal at my house on 18 and 24 June 2003. I wanted to let you know how wonderful it looked when I got home on the 24th. It looks like a completely new deck. Your workers did a fantastic job and I just wanted to pass that along to you. There was no damage to any of the plants that are around the deck and there are quite a few!!!

Because of this great service, I would like to have my deck sealed by your company again in two years since that's what I was told needed to happen. Does my name automatically pop up in two years or do I need to make a phone call?

Again, thanks for a wonderful job. Maybe people in my development will notice how great the deck looks and ask me who did it and I can tell them YOU!!!
I just wanted to let you know that my husband and I are thrilled with our "new" deck. Mike did a fabulous job, and under horrible weather conditions too – please pass along our sincere thanks

Yours was not the lowest quote we received, but it was the most profession.  We were impressed by both its appearance and the information it contained within. In fact, the  explanation of the cleaning and re-treatment process that your company uses was the decision maker for us. I realize that using tarps and rolling the spindles makes for more time and effort on your part, but I certainly appreciated not having a lot of cleanup to deal with after the work was done. As the saying goes, "you get what you pay for", and I'm confident that we made the right decision in hiring your company.

Though I know it's not realistic, I do wish it could stay just the way it is right now, but I know that time and weather will take its toll once again, and when the need arises you can be certain that we'll be calling on you again. In the meantime, should anyone ask you'll be highly recommended by us.
I just want to express my thanks on a great job you guys did on my deck.  I have never seen the deck shine like that!  I also would like to say that your staff was very professional, friendly and courteous.  It is a shame that there are not more companies like yours.  Thanks again and I will definitely recommend your company to everyone!
Squeaky Clean, Inc., has been employed by the Mount Airy Lions Club for the past several years to power wash the entire paved area of the Mount Airy Volunteer Fire Department's carnival grounds and all food stands, following the end of our annual carnival. This includes the steam cleaning of the french fry stand, a greasy and dirty job which involves the cleaning of an overhead power air hood and duct and the related filters.

Their work is always completed in an outstanding manner, in the shortest time possible and at the best price around. They are the type of business that is a pleasure to work with. I highly recommend them for any power washing and/or steam cleaning job they may undertake.
Thank you very much for an excellent job well done.  You have saved my deck and it looks beautiful.  You have just gotten a lifetime customer.  And I will tell my friends and neighbors.  Thank you very much! I can't thank you enough.  See you next time.